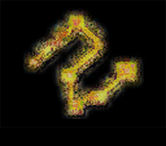 Stage-Select Name: ?
Map Name: ?

Difficulty: ?/10
Party Requirement: 1-4
Time to Complete: ? min
Plot Summary:
It's Dainn! Yes Dainn!
Fight him like you would fight any other dainn in PvP, meaning Avoid his CBD. Especially avoid CBD because this dainn likes to spam it
Lv 56 monsters

Episode Items (Stage 6-6 ~ Stage 6-10):
From quests:
Ad blocker interference detected!
Wikia is a free-to-use site that makes money from advertising. We have a modified experience for viewers using ad blockers

Wikia is not accessible if you've made further modifications. Remove the custom ad blocker rule(s) and the page will load as expected.