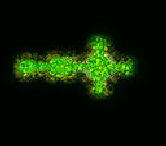 Stage-Select Name: Forest of the Souls
Map Name: Forest of the Souls

?
200px
Type:
Boss
Speed:
Middle
Attacks:
Misc.

?
Difficulty: 9/10
Max Players: 4
Party Requirement: LV 65
Time to Complete: 15 min
you have 4 boss
Lv 80 Orc Lv 80 Elve Lv80 Ogre of lord Lv80 monsters

Episode Items (Stage 1-1 (Bonus) ~ Stage 1-7 (Bonus)):
Ad blocker interference detected!
Wikia is a free-to-use site that makes money from advertising. We have a modified experience for viewers using ad blockers

Wikia is not accessible if you've made further modifications. Remove the custom ad blocker rule(s) and the page will load as expected.