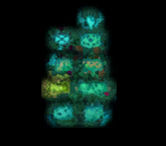 Stage Select Name: Legend of Tumgalad -> Shadow Valley
Map Name: Shadow Valley

Stage Difficulty: 5/10
Boss Difficulty: 4/10
Party Requirement: 1~4
Time to Complete: 6~15 minutes
Record: 4:06
Requirements:
Plot Summary:

Slime's Soul Stone (Legend)
Mushroom's Soul Stone
Legendary Wolf's Soul Stone
Legendary Goblin's Soul Stone
Bear's Soul Stone
Evil Eye's Soul Stone
Baby Wolf Meat
Edible Mushroom
Black Quartz Debri
Yuria's Tear
Stone of Darkness
Silver Leaf
Melting Iron Piece of Darkness
Reagant Box
Loose Box 7
Rare Box 7
Stage Rewards Edit
Purified Intelligence Potion IV
Purified Maximum HP Potion IV
Purified Strength Potion IV
Sapphire
Old Coin (1g)
Ad blocker interference detected!
Wikia is a free-to-use site that makes money from advertising. We have a modified experience for viewers using ad blockers

Wikia is not accessible if you've made further modifications. Remove the custom ad blocker rule(s) and the page will load as expected.