Ralph Schnell
Age:
20
Height:
 ?
Class:
Fighter

Currently released in GLunia
IntroductionEdit
Background Story
Edit
Ralph doesn´t remember his past. The only thing he knows is that he spent his time as a child in an orphanage, where he presumably fought other children.
From this point his whole life was a big fight to reach his greatest dream of his own:
- To get his name on the Top of the best -
Class Type
Edit
A character made for Gamers who like "Hit & Run" tactics, quick reacting and a fuel of speedy dizziness...
He's good to hunt down targets in an awesome speed and supporting with migthy energyblasts.

Main Weapon: Blade
Class Summary
Edit
Specialized in: Hit & Run and supporting with rangeskills
Pros of Ralph:
Edit
Awesome speed
Strong rangeskills
Many usefull selfbuffs
Very short skill cooldown
Cons of Ralph:
Edit
'''Ralph was known as the lightning kick. Due to his unhumanly speed. '''
'''Ralph have a strong selfish charisma, so fights for glory to put his name on the top of the best fighters.'''
Ralph Skills are classified into 5 groups:
Storm: Mostly used for normal melee and have knockback or knockdown effects.
Wind: Are simmilar to -Siegs- Sword-Skills, wich are used to hit the target several times in a short period of time.
Hurricane: Is the summary of Ralphs range and area skills, like energy balls/blast.
Bless: Are the supportive and bless skills.
Ability: Grouping all passive skills.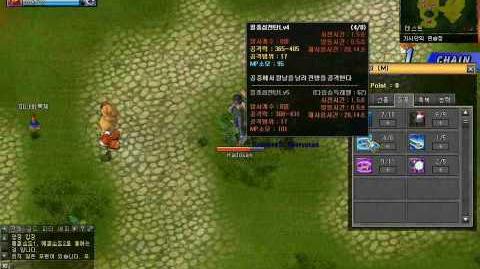 Unlocking
Edit
Cash Shop: 89G Coins
Quest: 1000G and Dark Shadow Eye(Given from Lynette in Square)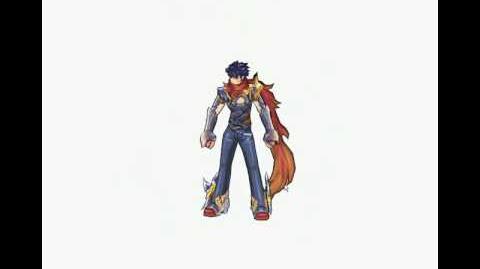 A A A >> A S Repeat
Twice Spinkick : A A S S (repeat after 1st kick in 2nd S)
Fast lift Atack : >> A S
Hints &Tricks
Edit
Press AS really fast while dashing''. So you sidestep
Press A Spacebar you attack then you sidestep but to the opposite direction
External Links
Edit
Ad blocker interference detected!
Wikia is a free-to-use site that makes money from advertising. We have a modified experience for viewers using ad blockers

Wikia is not accessible if you've made further modifications. Remove the custom ad blocker rule(s) and the page will load as expected.