NOTE** This is no longer possible due to the removal of stage skips and the level requirements to enter a stage.
1. Buy next stage items (5 * 7.2g = 36g) at Accessory Shop
2. Your friend/friends must help you finish 1-10H, 2-10H, 3-10H, 4-10H and 5-10H
3. From now you can kill monsters at ep6H->Closed Mine
Result:
level up every 5 min (Lv 2x-3x)
level up every 10 min (Lv 4x-5x)


Recommended (at Closed Mine):
4 players
15-63 lvl
+50% EXP item from Cash Shop
Guild Lv 5-9: +4% EXP and +2% EXP items from Guild Shop (4 players from your guild in party = +6% EXP * 4 = +24% EXP)
Guild Lv 10: +10% EXP and +2% EXP items from Guild Shop (4 players from your guild in party = +12% EXP * 4 = +48% EXP)
Fast Money
Edit
Method #1
Edit
1. Buy key to Pirate King Roger's Grave at Accessory Shop (64g for 1 week)
2. Go to Ep4H->Skull Rock->Pirate King Roger's Grave
result: 40g per 1 hour

Stage Requirements of Pirate King Roger's Grave:
Method #2
Edit
Sell boss boxes from 1-7B and 2-7B at Square 1, 2 & 3:
Note: No longer advised due to major monster hp boost. Equipment isn't worth it anymore either, so most people will not buy.

Party and Event
Edit
Event can destroy your party (party members often leave current stage and go to event stage).
Create party only after event:
Also, if you are looking for a raid party, you can advertise during the event.

First Loading
Edit
Don't create party after logging in without loading into any stage.

1. Login and run game
2. Load any (or future party) stage
3. Back to Square
4. Create party

Party members sometimes leave if people take too long to load.

Note: You can invite players to the stage using the chat function.
Hiding Cash Inventory
Edit
You can hide Fishing Rod, board (Victor's Symbol), Big Star Box's dresses and armors from cash shop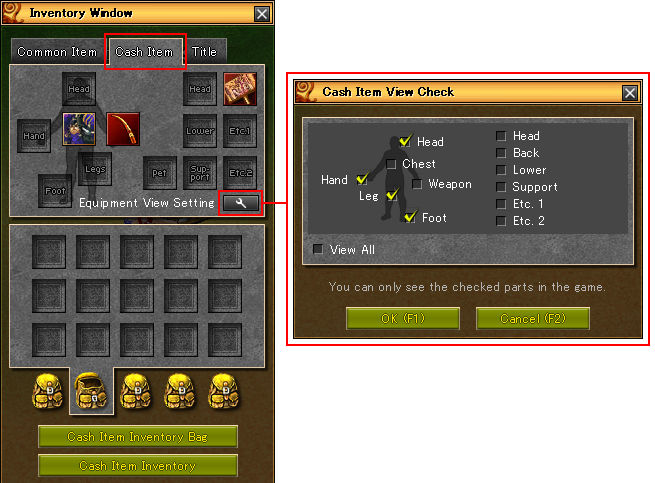 Big Gold Star's Box (10G -> 11S)
Edit
Wanderer Shore has 2 quests with Gift Box of Star:

If you have more than 10 Big Gold Stars then send them to your other characters (via Mailbox, cost = 11S) instead paying 10G
10 Big Gold Stars = 10G -> 11S (2 messages = 22S)
100 Big Gold Stars = 100G -> 1G'10S (10 x 2 messages = 2G'20S)
Ad blocker interference detected!
Wikia is a free-to-use site that makes money from advertising. We have a modified experience for viewers using ad blockers

Wikia is not accessible if you've made further modifications. Remove the custom ad blocker rule(s) and the page will load as expected.